20" x 8" CUSTOM FORD BLACK STEEL WHEELS RIMS STEELIES BA BF FG FALCON XR6 XR8 TURBO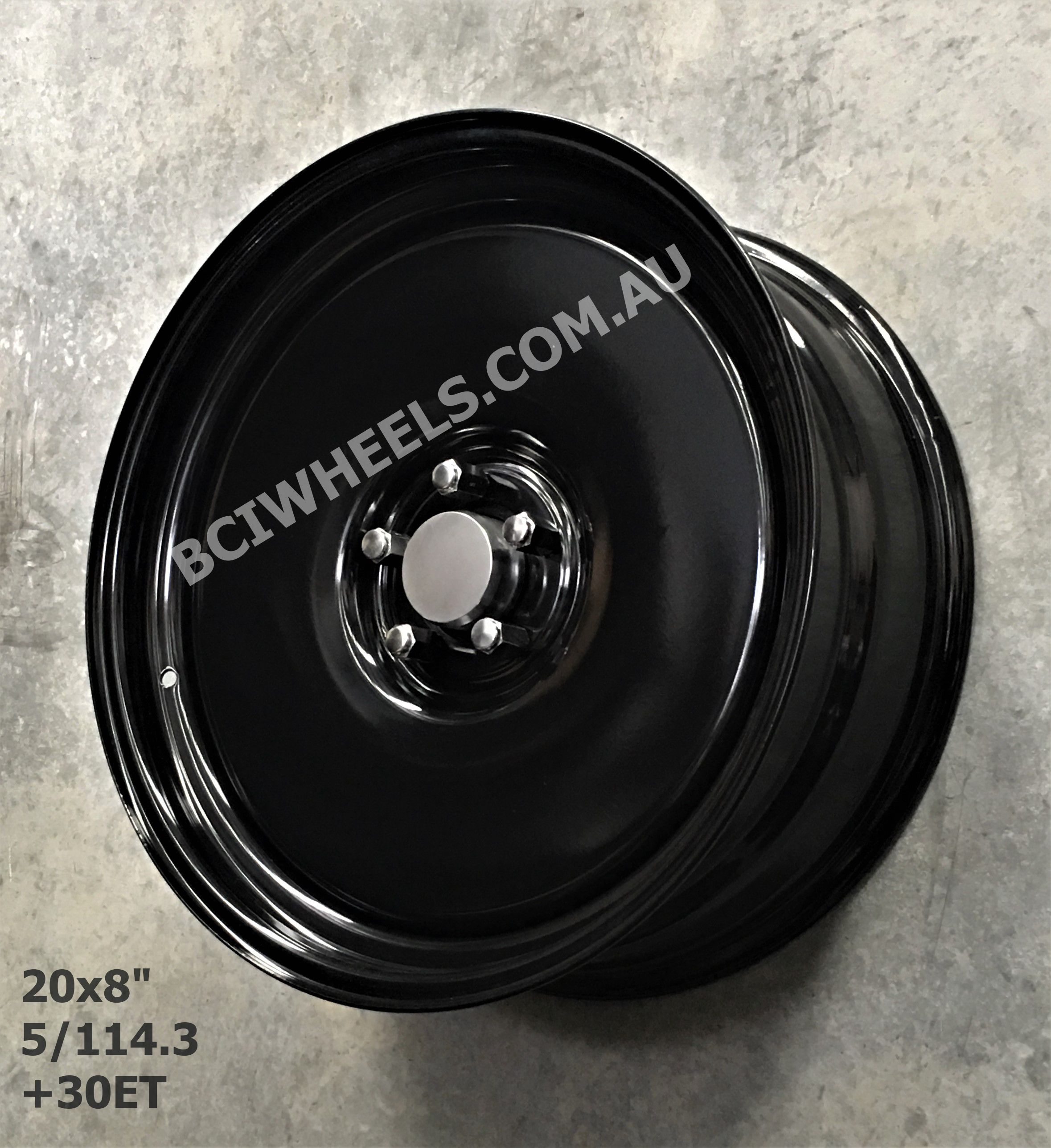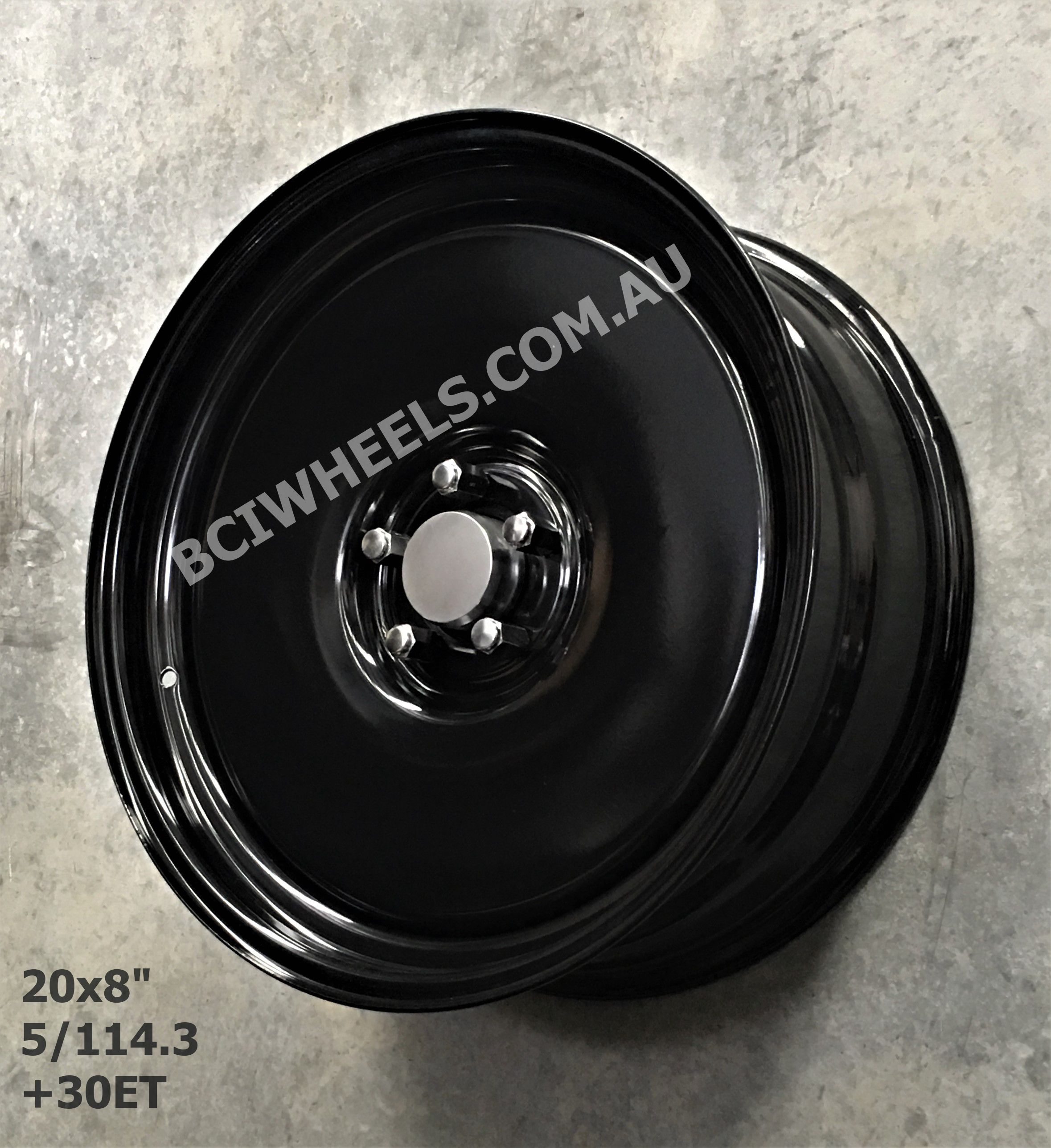 20" x 8" CUSTOM FORD BLACK STEEL WHEELS RIMS STEELIES BA BF FG FALCON XR6 XR8 TURBO
FOR SALE!!.
****BCI WHEELS.COM.AU****
1 X HI QTY "CUSTOM STEEL" WHEEL
LISTING IS FOR:
1 X (20x8)" DEDICATED 5/114.3 PATTERN WITH +30ET"

LUG NUTS & CENTRE CAPS NOT INCLUDED
[BULLET NUTS OR STANDARD OPTIONAL]
**NEW TO MARKET USING ADVANCED STEEL WHEEL TECH **1600lbs RATTED PER RIM. DOT
*DEDICATED BOLT PATTERN UNLIKE FAMOUS USA BRANDS.*

****OFFER GREAT X FACTOR BRAKE CLEARANCE SUITABLE FOR BIG AFTERMARKET BRAKES.***
*THESE CUSTOM STEEL WHEELS OFFER GREAT MODIFIED STREET/CUSTOM LOOK .
WHEELS ARE POWEDERCOATED IN HI GRADE GLOSS BLACK.
**DOUBLE SAFETY BEAD. 725KG RATED PER RIM. **DOT**
.DUE TO OVERSIZED NATURE IT IS BUYERS & FITTERS RESPONSIBILITY FOR COMPLIANCE WITH LOCAL & STATE LAW.
---FITS---
FORD FALCON AU BA BF FG FGX XR6 XR8 G6E TURBO
WHEELS HAVE SILVER ALLOY HUB CENTRE CAPS SEE PIK--
EMAIL ME IF UNSURE OF APPLICATION ULTRA HI-QTY PRODUCT BUYER WILL BE IMPRESSED...BCI WHEELS

SHIPPING......
$30 VIC, $45 SA, TAS & EAST COAST SHIPPING [to sth east qld] $50 ANYWHERE ELSE THATS NOT CLASSED AS REMOTE ...PLEASE EMAIL

WELCOME TO PICK UP IN GEELONG...
****BCI WHEELS.COM.AU****