15" x7" MAGNUM STEEL 5/4.5"PATTERN 4.25"bs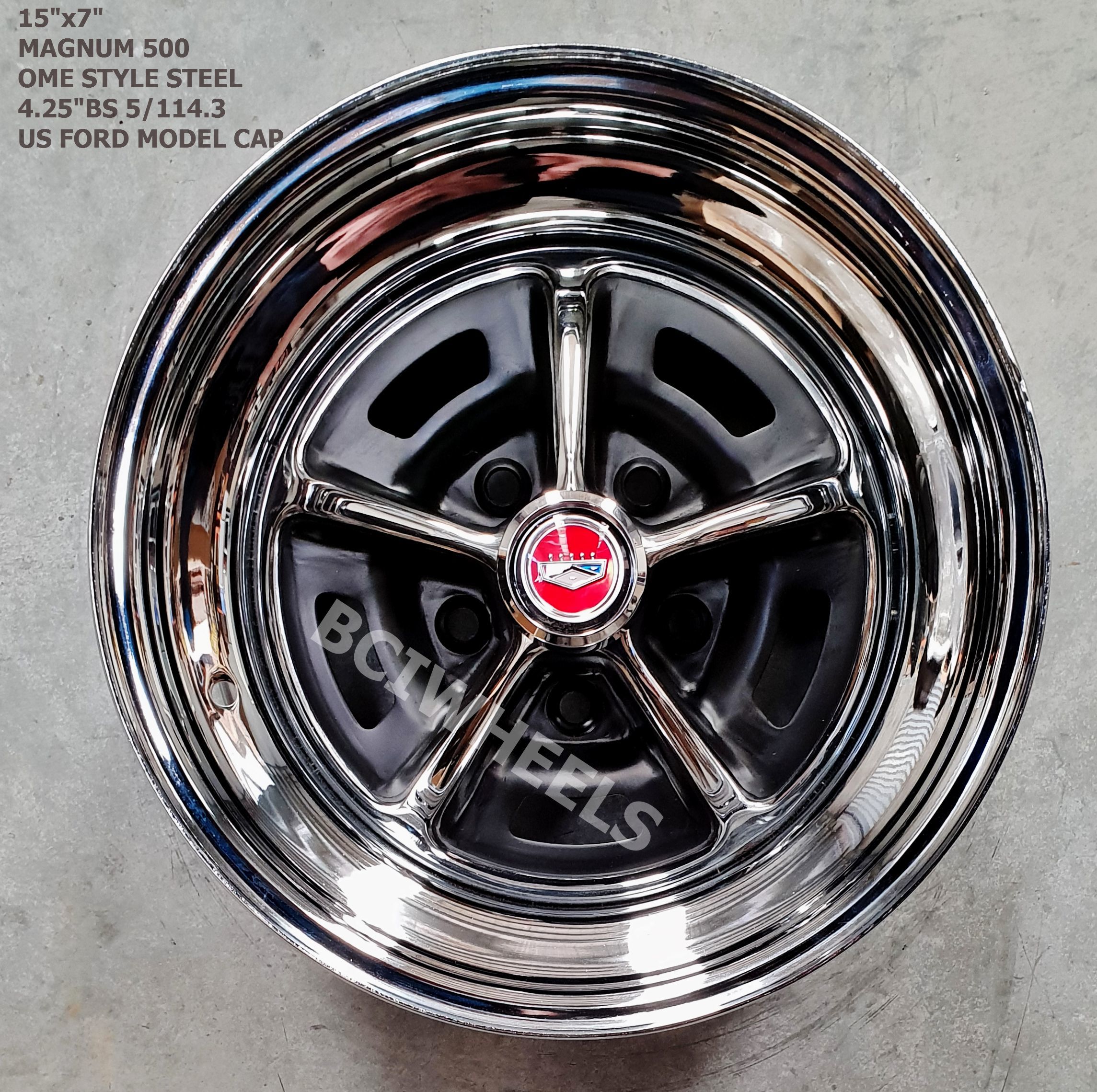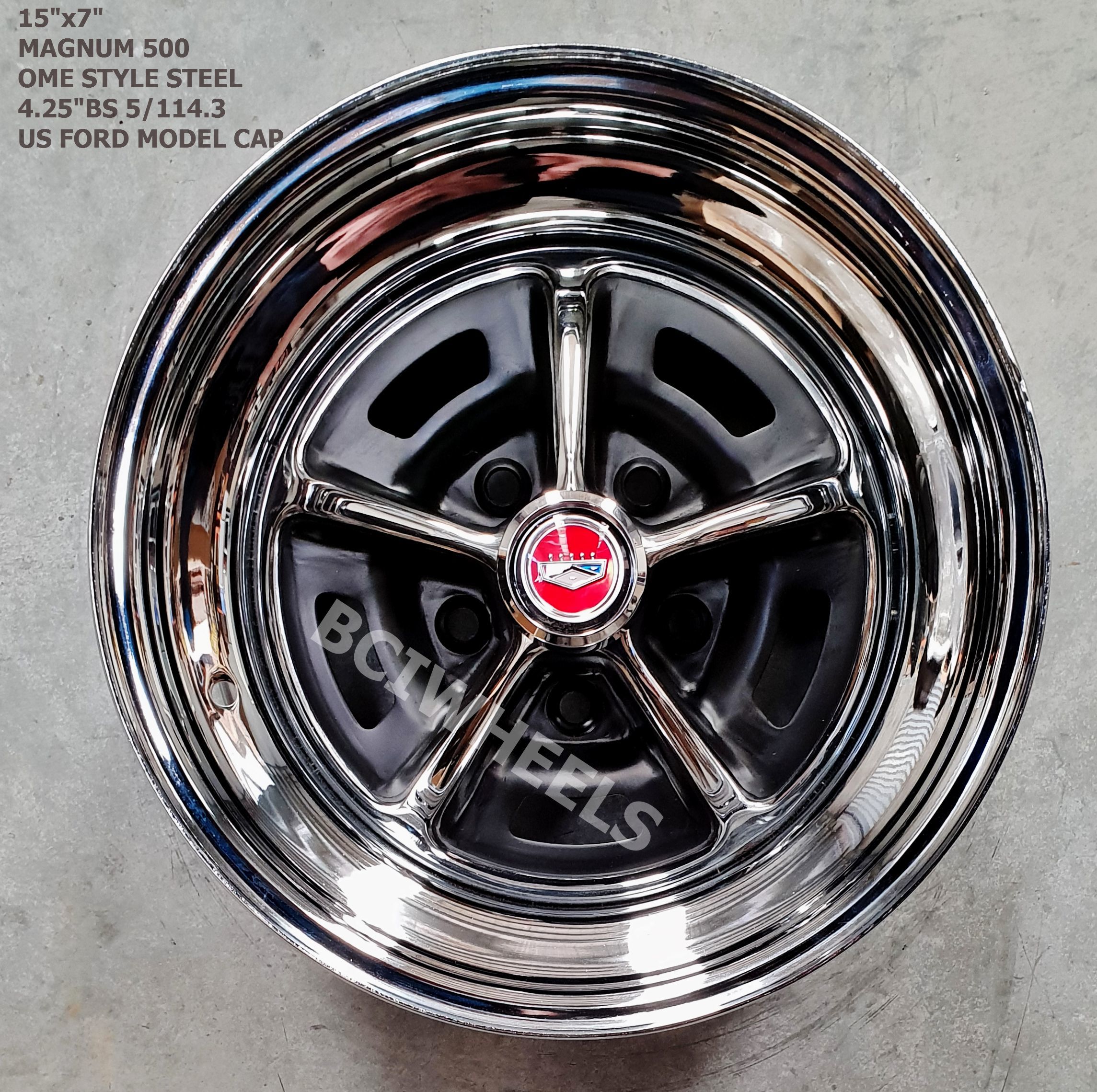 15" x7" MAGNUM STEEL 5/4.5"PATTERN 4.25"bs
1 x (15"x7")MAGNUM 500 STEEL RIM 5-4.5"STUD PATTERN. 4.25"BS FORD-DODGE.
**ONLY SUITABLE FOR SMALL BEARING HUB EARLY FALCON- XM-XA FALCON & MUSTANG 64-70**
-MUSTANGS CAN TAKE PONY CAP OTHER MODELS LOOK GOOD WITH RED CAP-
--NO CENTRE CAP OR NUTS INCLUDED --
*LISTING IS FOR 1 PC**
PH: BCI WHEELS (03) 52784657 OR 0425 793859 FOR QUESTIONS.
15" WHEELS ARE COMING BACK IN STYLE, AS THE 18"+ WHEELS HAVE A POOR RIDE DUE TO LACK OF TYRE WALL & ALSO CLEARANCE ISSUES .